61st Annual Sylvia Besana Holiday Parade & Celebration
Saturday 9-12
Vernon Street Town Square
Bring your family and be part of Roseville's longest running tradition!
Enjoy:
- Parade with dance teams, horses, floats and more
- Family-Friendly Fun
- Craft Booths
- Food
- Santa
And much more!
Saturday 10am-10pm
Starry Night Pavilion at Sutter Health Park
Immerse yourself in the world of Vincent Van Gogh like you've never experienced before. Beyond Van Gogh is a rich and unique multimedia experience, taking the viewer on a journey through over 300 iconic artworks including instantly-recognizable classics "The Starry Night", "Sunflowers", and "Cafe Terrace at Night", now freed from their frames.
Saturday 10am-2pm
WellQuest of Elk Grove
Join us for a fun filled and creative event full of festive music, treats and drinks while you shop for one of a kind items!
Light Up the Night at Cal-Expo
Friday at 5pm
Cal Expo
Experience the original Light Up the Night at Cal-Expo Sacramento. Action Packed with more than 5 million lights you'll adventure across 15 acres back to your childhood passing through lights, mazes, rides, nightly shows, a fantasy zone and so much more!

Van Gogh Exhibit The Immersive Experience
Thursday - Sunday
West Sacramento
Have you ever dreamt of stepping into a painting? Now you can with this exhibition that has been touring since 2017 with +5,000,000 visitors!
Thursday 5-8pm
Downtown Vacaville
Downtown Vacaville's Winter Wonder Walk is a hot cocoa and wine stroll benefiting the Opportunity House Homeless Shelter. This is a holiday-themed event for the entire Family. We'll have carriage rides, live musical performances and a special visit from Santa! Tickets on sale now!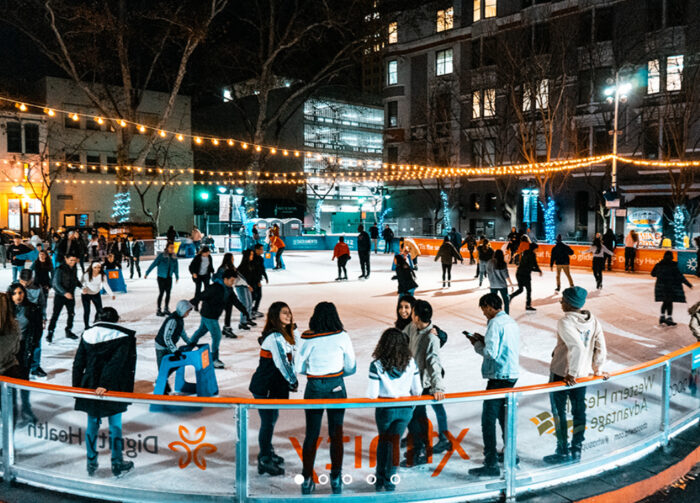 Tuesday-Sunday
K St. Sacramento
$8-$15 Admission
Sunday at 5-6pm
Palladio in Folsom
There will be FREE yummy refreshments available for everyone and fun local performances. Santa and friends will also be joining for some Holiday fun.