Revive! (Sep 19)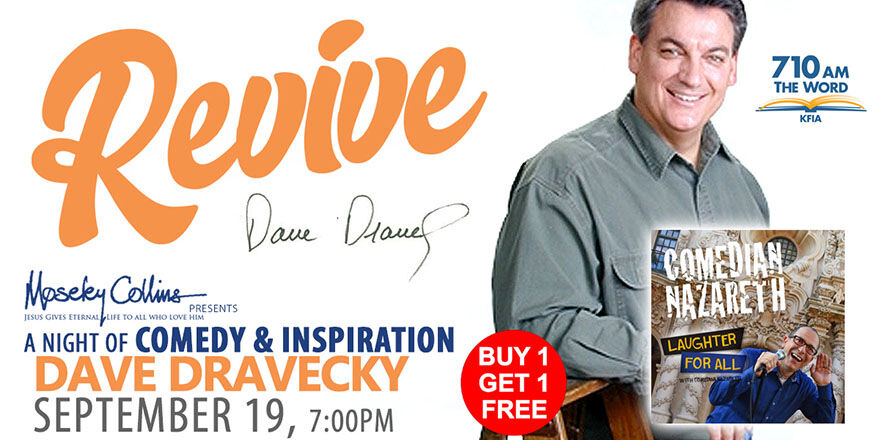 11427 Fair Oaks Blvd, Fair Oaks, CA 95628
Keynote Speaker David Dravecky:

- David shares his story, one of hope, courage and perseverance in the midst of dark and overwhelming uncertainty! - Former Major League Baseball player with the San Diego Padres (1982 to 87) and the S.F. Giants (1987 to 89).

- Reaching his career peak, cancer was discovered and half of his deltoid muscle was removed. He made an amazing comeback, beating the cancer, and pitched a 4-3 win for the S.F. Giants. Five days later, 8/10/89, a pitch he made could be heard as his arm split in two. Life changed.

- Author of "Comeback" selling 650,000 copies of his triumphant defeat and return, and "The Worth of a Man" of the impact of the amputation and the stripping of his identity . . . until it was rebuilt with faith.

- Dave and wife, Jan, founded Dave Dravecky's Outreach of Hope, a ministry to bring hope to those who hurt.
Comedian Nazareth:

- Nazareth has visited over 200 prisons and death row facilities in the United States, bringing laughter to even the most unexpected places...

- Nazareth, originally from the Holy Land, has been honing his talents as a comedian for 25 years.

- Attended college at the University of Toledo Ohio, uprooted from Kuwait with nothing other than a passion to make the most of the life he has been given.

- His passion for comedy ignited when he asked himself one day, "What do I want to do in life that if I never get paid for it, I'd still do it to the best of my ability?" Making people laugh was the only thing that came to mind.
11427 Fair Oaks Blvd, Fair Oaks, CA 95628
SPONSORED BY: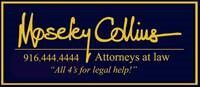 Jenness Park Christian Camp - www.jennesspark.com
Western Seminary - www.westernseminary.edu
Sound Reasoning Ministries - www.srministries.org
Union Gospel Mission - www.ugmsac.om
Tom Daves Realty - tdaves.com
Sterling Travel - www.sterlingisraeltours.com
Thrivent Financial - www.thrivent.com
R.C. Hospice - www.rc-hospice.org
Sierra Pregnancy and Health - www.sierraph.org
Family Life Weekend to Remember - www.familylife.com/weekend-to-remember
Quicks Payment App - www.quiks.com
Campus Crisis Response
Zephyr Point Conference Center - www.zephyrpoint.org
AIM Agape International Missions - https://agapewebsite.org
Compassion Planet - www.compassionplanet.org
Naturwood Home Furnishings - www.naturwood.com