Zach Williams - "Old Church Choir" (Official Music Video)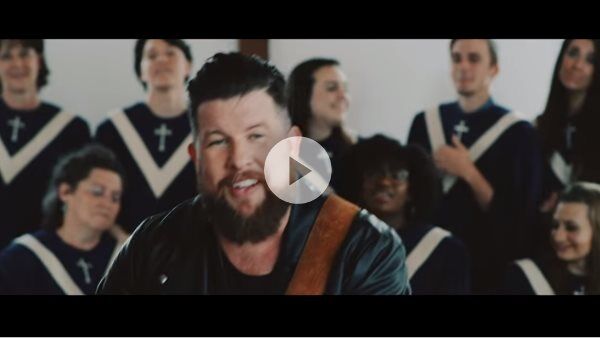 GRAMMY®-nominated Essential Records' artist Zach Williams has released a music video for his song "Old Church Choir." This song is the follow-up to his recording-breaking No. 1 debut hit, "Chain Breaker," which held the top spot at radio for 15 weeks.
The video for "Old Church Choir," filmed just outside of Nashville and filled with extras who came from all across the country to be part.
Zach Williams continues to build the momentum and popularity he's enjoyed from his first single, "Chain Breaker". Kicking off the year with a record-breaking No. 1 single, attending the GRAMMY Awards, touring with Rend Collective, Big Daddy Weave and Chris Tomlin's Worship Night In America, there is still so much more ahead.
With recent nominations for upcoming award shows, including a Billboard Music Awards nod for Top Christian Song ("Chain Breaker"), Williams is also set to appear at numerous festivals this summer and will then join two major tours this fall and Christmas. Further details will be announced shortly.
Lyrics
There's revival and it's spreading
Like a wildfire in my heart
A Sunday morning hallelujah
And it's lasting all week long

Can you hear it? Can you feel it?
It's the rhythm of a gospel song
Once you choose it, you can't lose it

There ain't nothing
There ain't nothing gonna steal my joy

I've got an old church choir singing in my soul
I've got a sweet salvation and it's beautiful
I've got a heart overflowing cause I've been restored
No there ain't nothing gonna steal my joy
No there ain't nothing gonna steal my joy

When the valleys that I wander
Turn to mountains that I can't climb
You are with me, you never leave me

There ain't nothing
There ain't nothing gonna steal my joy

I've got an old church choir singing in my soul
I've got a sweet salvation and it's beautiful
I've got a heart overflowing cause I've been restored
No there ain't nothing gonna steal my joy
No there ain't nothing gonna steal my joy

Clap your hands and stomp your feet
Till you find that gospel beat
Cause He's all you'll ever need
He's all you'll ever need
I've got an old church choir singing in my soul
I've got a sweet salvation and it's beautiful
I've got a heart overflowing cause I've been restored
No there ain't nothing gonna steal my joy
No there ain't nothing gonna steal my joy
No there ain't nothing gonna steal my joy