Ryan Ellis - 'Heart of the Father' (Official Music Video)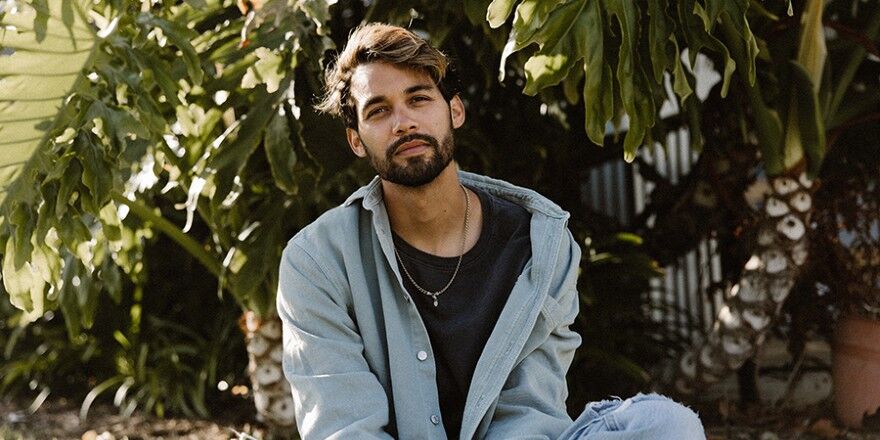 Introducing "Heart of the Father," from new artist Ryan Ellis. The song is a breathtaking introduction to the singer-songwriter's redefinition of the worship genre, as it harks back to Ellis' pop and R&B influences, sparked by memories of singing along to Mariah Carey and Boyz II Men.
See for yourself, as you watch Ryan Ellis' music video for "Heart of the Father".....
"The inspiration [for this song] came from what I was living out day to day as a worship pastor in Isla Vista, California and the steadfast, patient love I had with the city," says Ellis, who has fond memories of sharing about Jesus with Isla Vista Worship in the vibrant college town located in Santa Barbara County.
"This song is such a great reference point of what I believe we're called to do as people of Christ," Ellis explains. "We're meant to just meet people where they're at, not change them. It's having grace, patience, kindness, mercy, and the ability to see and love people for who they are and help guide them along. If they just need a friend or someone to listen or to give them good advice, to me, being all things to all people is what being a good father is. Romans 2:4 says it's His kindness that leads us to repentance. That's 'Heart of the Father' – a song about His goodness."
"Heart of the Father" Lyrics:
I've never known a love like Yours
So intimate so powerful
And I've tasted I've seen
And nothing comes close
I've never known a love like Yours
Jesus Your name is power
It's breath and living water
And Your spirit guides me
To the heart of the Father
Let Your praise ring louder
Every day and every hour
Cause Your spirit guides me
To the heart of the Father
I've never felt at home like this
Just like a child so innocent
And I'm safe inside Your arms
Cause you won't let go
I've never known a love like Yours
Jesus Your name is power
It's breath and living water
And Your spirit guides me
To the heart of the Father
Let Your praise ring louder
Every day and every hour
Cause Your spirit guides me
To the heart of the Father
We sing praise
God we sing praise
God we sing praise
We sing praise
We sing praise
We sing praise
We sing praise
We sing praise
Jesus Your name is power
It's breath and living water
And Your spirit guides me
To the heart of the Father
Let Your praise ring louder
Every day and every hour
Cause Your spirit guides me
To the heart of the Father
Jesus Your name is power
It's breath and living water
And Your spirit guides me
To the heart of the Father
Let Your praise ring louder
Every day and every hour
Cause Your spirit guides me
To the heart of the Father
Sing praise
God we sing praise
Ryan Ellis, Mitch Wong, Mac Montgomery
© 2021 Ryan Ellis Pub Designee / All Essential Music (ASCAP) (admin. at EssentialMusicPublishing.com); Integrity's Praise! Music (BMI) (admin. at CapitolCMGPublishing.com); FMLYBND Music / Brill Building Songs (ASCAP) (admin. by Kobalt Songs Music Publishing)