Phil Wickham - 'Joy To The World' (Joyful, Joyful) (Official Music Video)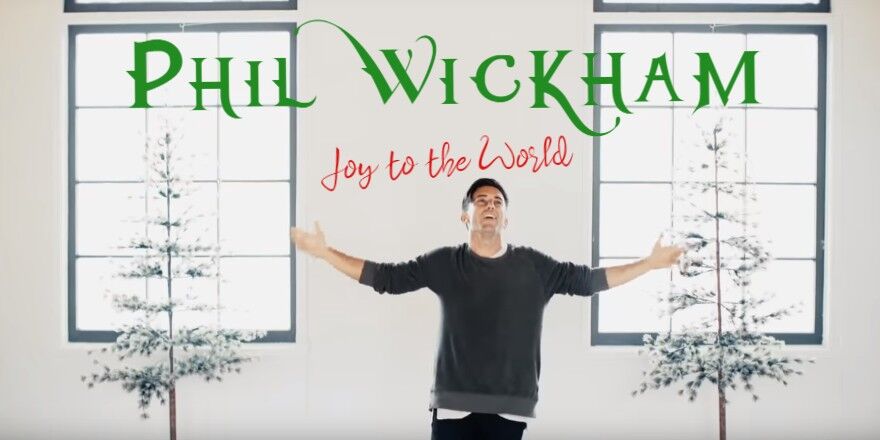 From his second Christmas album, Phil Wickham brings a fresh treatment to the holidays; pairing two classical melodies into one great Christmas song!
This album, 'Christmas' features a rich array of ten songs, combined with uniquely re-recorded traditional tunes as well as originals, such as "Face Of God," which he co-wrote with Shane Everett and Shane Bernard (Shane & Shane), and the radio single "This Year For Christmas," a love song penned by Wickham for his wife. Have it be new or classic, all of the tracks sing of the wonder and worship for the holiday season.
Here's Phil in the official music video of Joy To The World (Joyful, Joyful)...
"Joy To The World (Joyful, Joyful)" Lyrics
Joy to the world the Lord is come
Let earth receive her King
Let every heart prepare Him room
And Heaven and nature sing
And Heaven and nature sing
And Heaven and Heaven and nature sing
We will sing sing sing
Joy to the world
We will sing sing sing
Joy to the world the Savior reigns
Let men their songs employ
While fields and floods rocks hills and plains
Repeat the sounding joy
Repeat the sounding joy
Repeat repeat the sounding joy
We will sing sing sing
Joy to the world
We will sing sing sing
He rules the world with truth and grace
And makes the nations prove
The glories of His righteousness
And wonders of His love
And wonders of His love
And wonders of His love
And wonders wonders of His love
(We will sing sing sing)
We're singing we're singing
Joy to the world
We will sing sing sing
Joyful joyful we adore Thee
God of glory Lord of love
Oh Lord of love
Hearts unfold like flowers before Thee
Opening to the sun above
Joy to the world
(Joyful joyful we adore Thee)
We adore You God
(God of glory Lord of love)
There's no one like You
No one like You God
(Hearts unfold like flowers before Thee)
Opening to the sun above