I'll Never Be Free From This Financial Mess!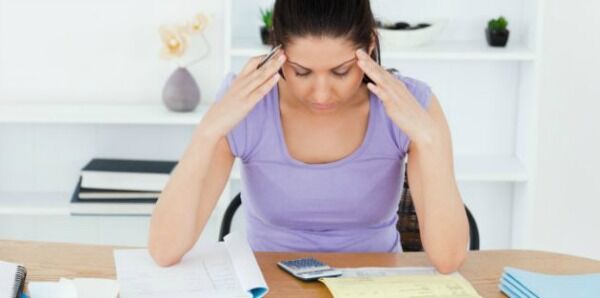 By Abby Lewis, belovegivelove.com
At one point in my life I didn't believe financial freedom was possible. My husband and I were $250,000 in debt including a mortgage, two school loans, another small loan, two car loans and $40,000 in credit card debt. We were struggling to make ends meet even though we were both working two jobs. No matter how much money we brought in, we could never seem to get ahead. Life was very stressful. We were drowning in debt and were exhausted from living life this way. We were in an overwhelming financial disaster and had no clue how to get out.

Can you relate?

We started praying. God could have answered our prayers by performing some sort of financial miracle, but He didn't. And you know what? I am really glad He didn't. Instead, He answered our prayers by revealing to us some important truths about the situation we were in, and how He was going to guide us out of it:

• This financial mess was no one else's fault but ours. We were reaping what we sowed.
• No one else was going to clean up this mess for us.
• We needed to keep working hard and to do our jobs well.
• God is the owner of our finances; we are simply the managers.
• We are to give a portion of our income away.
• Change would happen only when we made some drastic changes to the way we managed our money and possessions.


There was something so freeing about owning up to our financial mess and taking responsibility for it. We were reminded that "God will bless all the work of your hands" (Deuteronomy 28:12) and that "the one who is unwilling to work shall not eat" (2 Thessalonians 3:10). Though we had always worked hard, this was an important reminder for us to continue our work with a good attitude, trusting that God will bless the work of our hands.

Realizing that God is the owner of our finances and that our role was to manage them according to His ways was, at first, extremely hard for us to wrap our minds around. But realizing that God wanted us to give some of our money away was the hardest thing for us to accept. We needed more money coming in, not more going out! Logically, this didn't make sense, but God revealed to us what His Word said: "Honor the Lord with your wealth and the first and best part of all your income" (Proverbs 3:9) and "Bring the whole tithe into the storehouse, that there may be food in my house. 'Test me in this,' says the LORD Almighty, and see if I will not throw open the floodgates of heaven and pour out so much blessing that there will not be room enough to store'" (Malachi 3:10). So God was saying to us, "Trust Me. Test me. Give 10 percent away and see if I don't bless you." Our faith was being stretched, but we were committed to doing it God's way.

We learned really quickly that just giving 10 percent of our income away didn't take care of our financial problem. As we sought Him day after day, God kept revealing more and more changes we needed to make to improve our finances:

• Learn how to manage and budget money.
• Work on getting out of debt and staying out.
• Save some money for emergencies.
• Simplify. Sell stuff.

Our financial situation didn't change overnight, nor did we do all of these things all at once. It took time, discipline, and lots of work to clean up from the big financial mess we made. It was overwhelming at times, and we thought more than once that we would never be free from this financial mess. But, we kept persevering day after day, trusting in God. Then, a shift happened.

God stepped in and asked us to make a very tough decision. We knew this was God's very best for our family and as we stepped out in faith, trusting Him, we saw the hand of God move powerfully in our finances. Little did we know that this one step of faith, my husband changing careers and us moving to a different state, would be the breakthrough we had been praying and hoping for.

Our home sold during a time many said it would never sell. We simplified, sold a lot of stuff, and downsized to a small condo. Tim's job allowed us to trade both our cars in for one car payment, and I was able to quit my job and be a stay-at-home mom. Simplifying our lives and "doing without" has done nothing but free us. Our God is faithful!

Some of the changes God asked us to make were hard at first, but the freedom we feel makes it all worth it. We can now see light at the end of the tunnel —what a feeling it is to know we are so close to being debt free! We've come a long way from those early years, and we're in a better place – and YOU can be too.

Take some time to be still with God and ask for direction and wisdom on how He can help you improve your financial situation, but then be prepared and willing to do what He is asking you to do. I am confident of this—if you do, you too will be free from your financial mess.


---

Abby Lewis is a wife of 14 years, mother, author, and speaker. Her journey is very simple—it is all about love. She wants to be so filled with God's love that she can't help but to be love and give love to those around her. She is passionate about sharing her love for God and her transformation journey in hopes it will inspire and encourage you in your walk with God. You can read more about her journey in her book Living Still~Walking in Peace in the Midst of Life and on her website belovegivelove.com.