Couple Divorced In 1965 And Then Found Each Other Again 55 Years Later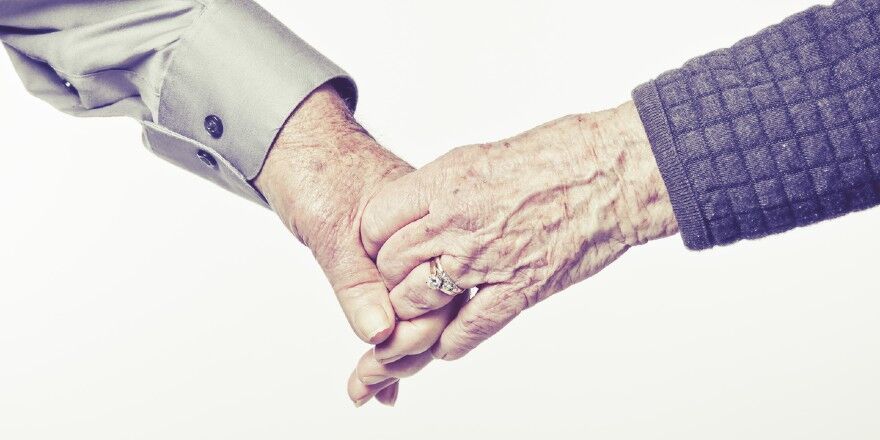 By Aaron Brown, GodUpdates.com
A couple divorced, and 55 years later found themselves again united in matrimony.
Dennis and Diane Reynolds first discovered each other at Sun Valley Junior High in Los Angeles. Both were 13-year-olds at the time.
"That was actually the only class that we were in together, and we just got to know each other," Dennis recounted.
"He came from Oregon and he had a bit of an accent," his wife added. "I thought that's kind of cute!"
Their love became certain when they were just 15 years old. They attended different high schools but kept up communication, and their feelings only grew stronger.
From there love blossomed, and the two married in November of 1961. They went on to have two children. Their sons, Curtis and Keith, were born June 1962 and December 1963 respectively.
Couple Divorced During Hard Times
Shortly thereafter, somewhere along the road, they could not keep the spark alive in their relationship and the couple divorced. This sad event happened in 1965.
"We didn't have very much money, so we really couldn't do anything. There wasn't the fun that we have now or in high school," Diane admitted.
"We did a lot of drifting apart because he was gone a lot, working and going to school. He'd come home and I'd be all chatty Cathy…and he was tired and that wasn't his interest."
"Reality set in," Dennis said, "There wasn't a hassle or a fight or anything. We needed to go our separate ways."
They moved on to other people (whom they eventually divorced), Diane had another child, but ultimately found themselves back together.
The idea of remarrying the other was not something they ever expected to do.
"We had really both been adamant [that] we're not ever going to get married again," Diane shared. "We've had enough of all that."
The divorced couple had been apart for about 50 years, now both 77 years old.
"He just really melted my heart," she continued.
"Call it fate, call it whatever you want, but we just feel like it was probably meant to be."
Dennis also had feelings to share. "I never stopped loving her."
Couple Remarries After Half A Century Apart
Aside from the lost marriage, they endured even more tragic loss from the life they once created together. Both of their sons suffered early deaths. Keith died at age 25, and Curtis died at age 38.
In their severe losses, both Dennis and Diane were trying to cope but were struggling.
"I wasn't recuperating very well, and I said, 'God, I'd like to have a relationship with somebody,'" Diane remembered. "And the next day, Dennis called me."
"She's the mother of my children. I grew up with her…so I did have deep inset emotions about her. And I was kind of curious - I'm here by myself and I don't like to be by myself - and I said, 'Well, I'm going to give her a call.'"
As communication sparked and continued between the divorced couple, they were growing closer and closer together. They remarried back in November and have been together ever since.
The couple has plans in store as they live out the rest of their lives together
Diane said, "We're going to swim every day and we're going to cuddle on that little couch that we bought."
"We're just going to enjoy every minute."
WATCH: Couple Divorced, Then Remarried 55 Years Later
WATCH: Dennis And Diane Reynolds Share Their Love Story