COVID-19 Community Update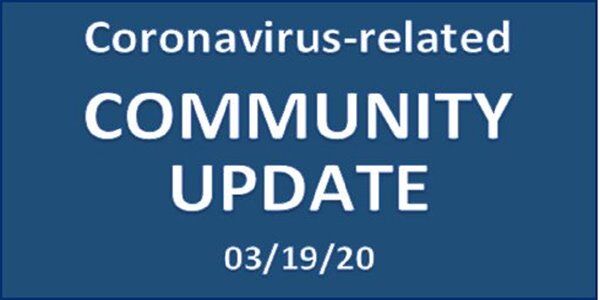 3:40 PM on Thursday, March 19 - 12:00 AM on Thursday, April 30
Raley's Supermarkets are offering "Senior Essentials" bags. Store workers will assemble a combination of dry goods and fresh goods in one bag for either $20 or $35. Bags are available for curbside or in-store pickup.
Nugget Markets has designated temporary shopping hours for guests ages 65+ and those who are at-risk due to health conditions. Tuesday and Thursday mornings from 6–8AM or 7–8AM depending on store opening times. (Effective 3/24)
Safeway stores are open exclusively to seniors 7AM-9AM Tuesdays and Thursdays.
Whole Foods senior hour (60+) is 8AM-9AM daily.
Walmart reserves the first hour after opening for seniors. (Effective 3/24)
Target senior hour is also the first hour after the store opens. (Effective 3/25)
Most Sierra ski resorts have closed for the season.
Roseville Galleria and Arden Fair malls are closed.
According to the governor, 99% of the schools in the state are closed.